Brian K. Vaughan is an illustrious and prolific comic book writer, garnering much acclaim for his work on Y: The Last Man, Ex Machina, Runaways and most recently Saga, the sold-out hit with Fiona Staples which went into its seventh printing. He has also served as a writer, story editor and producer for the hit TV series Lost during seasons three through five.
Saga #1 First Printing cover by Fiona Staples
Marcos Martin is a highly accomplished artist who has worked for both DC and Marvel Comics,
illustrating Batgirl: Year One and having a lengthy run on the flagship Amazing Spider-Man title. His unique art style sets him apart from most artists out there as he exercises attention to detail despite being prudent with his clean, thin lines. He is one of my favourite artists and his work with colourist Muntsa Vicente is wonderfully striking.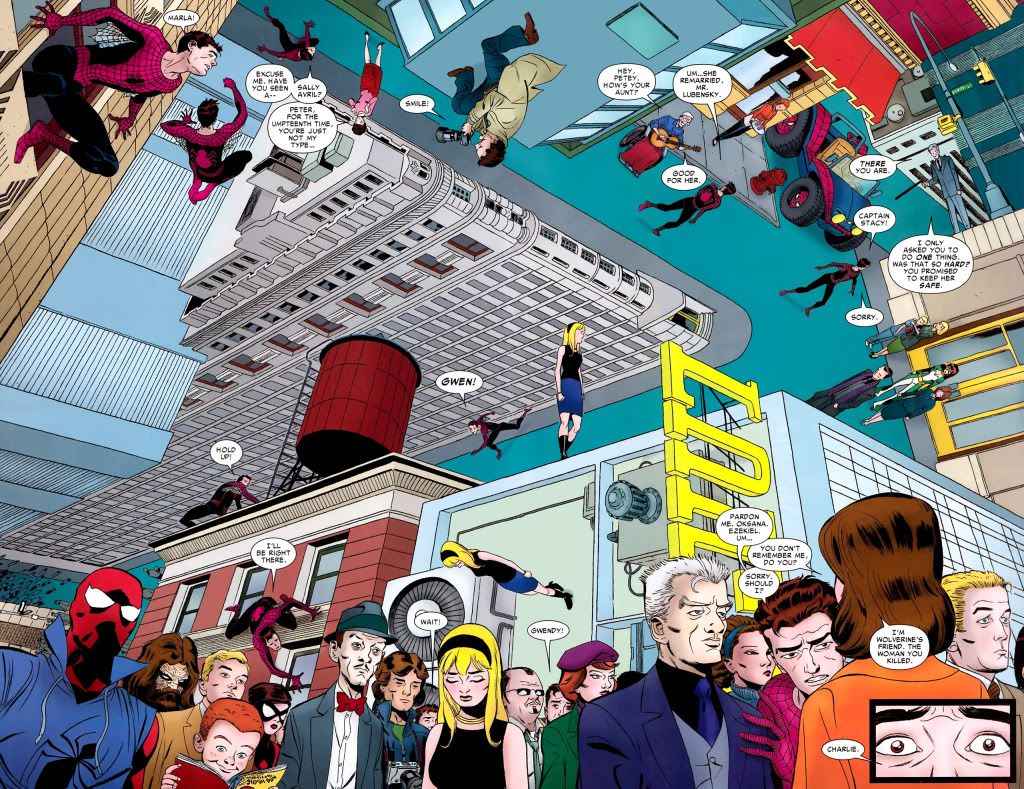 Marcos Martin's surreal art in Amazing Spider-Man #655
Now, Brian K. Vaughan and Marcos Martin are going to be collaborating on an all-new original serialised digital comic, The Private Eye. I am extremely excited for this and I cannot wait to read it since my interest was piqued by the intriguing teasers which were released onto the web yesterday. The first issue is already out for purchase on Panel Syndicate, the website for the comic. Two great talents working together on a sci-fi detective story - Brian K. Vaughan's mind-blowing writing with Marcos Martin's magnificent art - THIS is the COMIC to READ.
The Private Eye #1 cover by Marcos Martin
Of course, the comic is not free to produce but you can contribute any amount you wish and every single cent goes directly to the creators. What makes this comic exceptional is that it is a full-colour 32-page comic, with no ads and such a comic is a rarity in the modern comics industry. Furthermore, your donations will be used to fund Brian K. Vaughan's and Marcos Martin's next project, a major 10-issue maxiseries which has yet to be unveiled. I am over the moon and cannot wait for that either so donate if you can to make that a reality. The comic is available as a DRM-free purchase-for-download PDF in English,
Español or
Català.
Get started on The Private Eye now!
In the meantime, check out some of Marcos Martin's spectacular preview pages: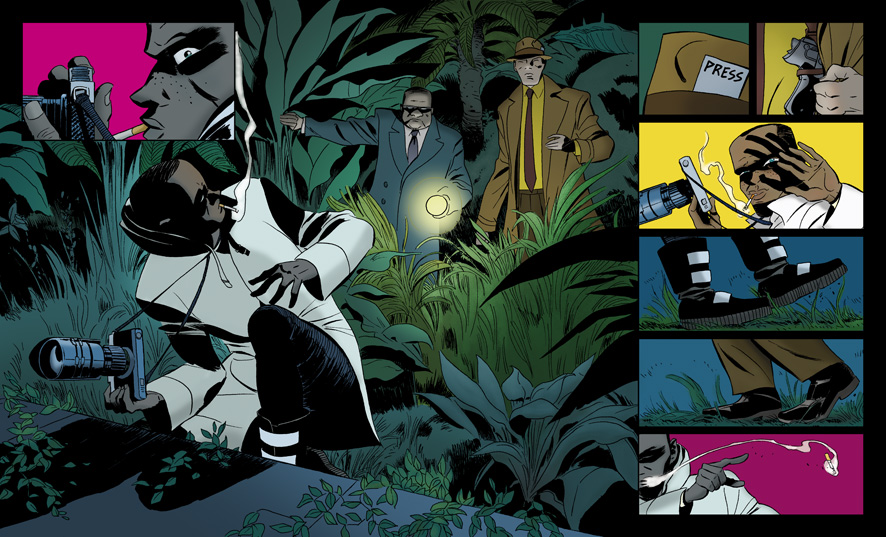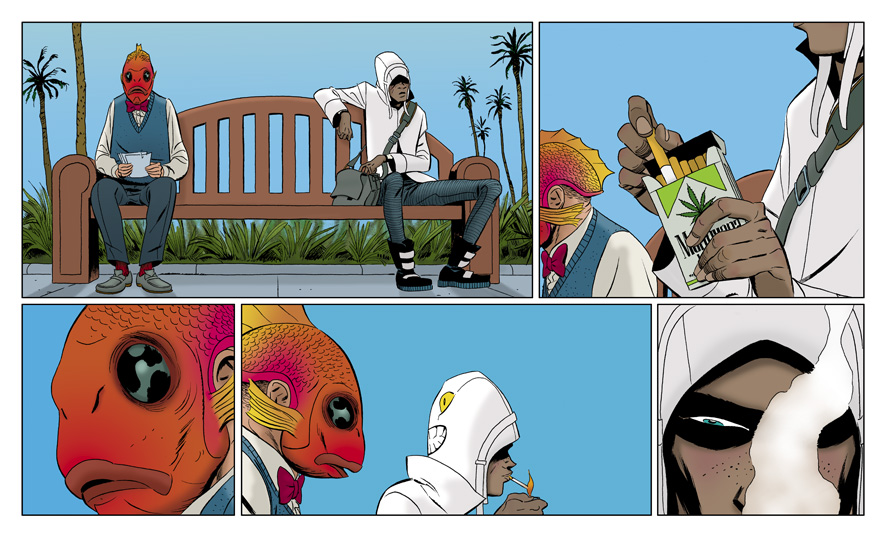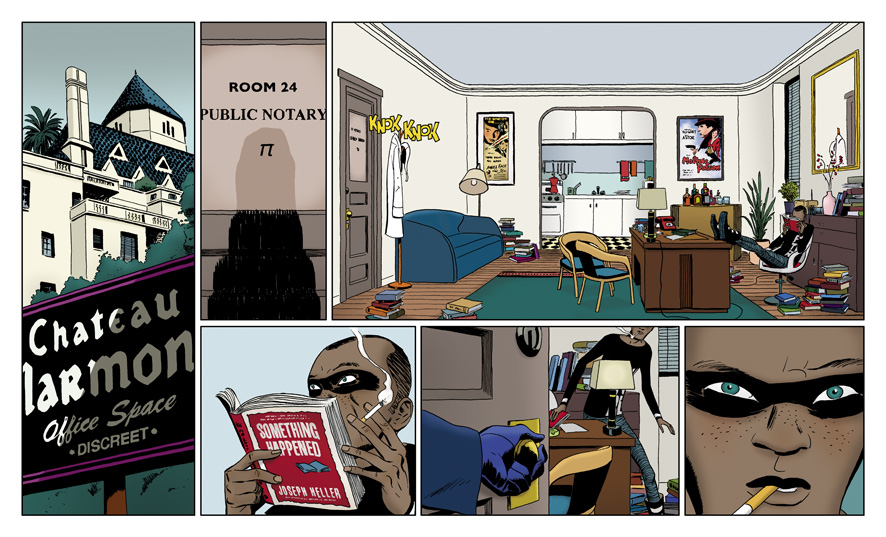 Remember, you read about it here first at XDantheManX Online. We at XDantheManX Online are bursting at the seams with excitement such that we could not wait to break the news and share it with you as soon as we got wind of it. The major comic news sites,
Comic Book Resources
,
Bleeding Cool
and
Newsarama
have yet to announce this collaboration, only reporting on the previously-posted teasers as of this update. Get your comic news fix on XDantheManX Online today!
UPDATE:
Bleeding Cool
has just reported on this collaboration mere minutes after our post. They are fast!